Special Workshop Promotion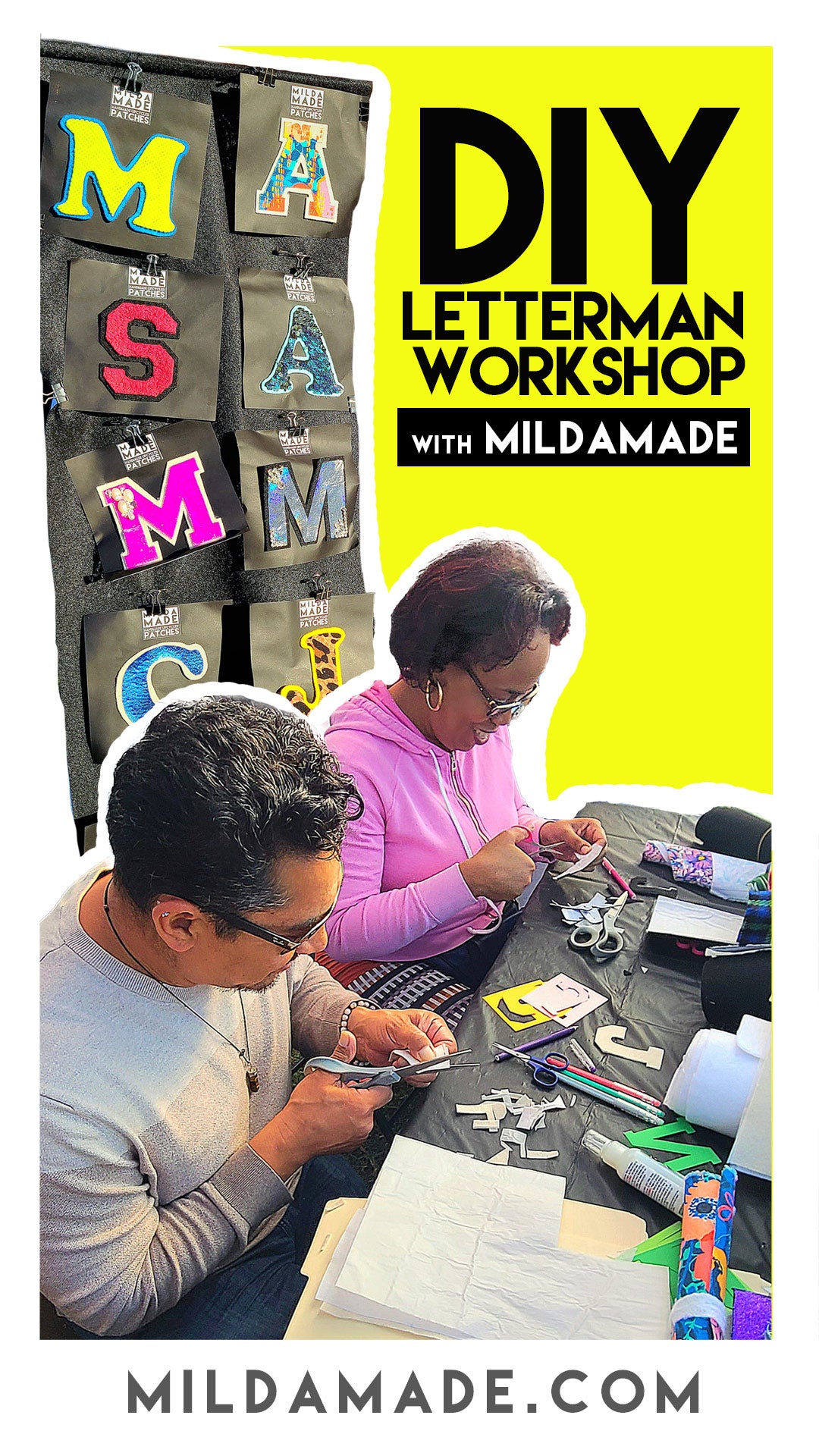 Burbank: Craft with Me!
San Fernando Blvd in Downtown Burbank
[From Magnolia to Angeleno]
*Use 200 N. San Fernando Blvd for navigation to a mid point of the festival
Join MildaMade at Jackalope Art Fair Burbank on Dec 9 + 10th for a FREE, eco-conscious mini-workshop! 
Craft a unique letter patch to adorn your jacket, backpack, or anything you fancy. Upcycled fabrics make this project sustainable, sparking your creativity to transform found materials into stylish wardrobe upgrades. Best Part? All materials are provided- so don't miss this chance to blend creativity and sustainability!
More Info Below...
Register Now!
Adult Workshop (15+ Up).
Tickets grant priority; entry not guaranteed.
You must arrive 5 min early to secure your seat or it will be reassigned.
Class starts promptly at time indicated.
Very limited seating, so please RSVP to register for 1st priority. Click "GET TICKETS":
Dec 9th 12 :00pm
Dec 9th 3:00 pm
Dec 10th 12:00 am
Dec 10th 3:00 pm
If tickets are unavailable, feel free to visit the market, and check in with us a few minutes beforehand to be added to our waitlist! If seats become vacant, we will gladly accommodate you. In the event of full capacity, enjoy the market, vendors, food, and Downtown Burbank!